Baqai College Of Nursing Post-RN BS Nursing
Introduction
Nursing under Baqai's Umbrella started with a 3 year Diploma in General Nursing for female students in the year 1986 at the Nazimabad campus.
As Baqai always had a vision of giving nursing profession its due recognition by raising its standard and offering graduate and post-graduate studies in the field; Baqai College of Nursing (BCON) was established in the year 1996.
| Programs | No. Of Batches | No. Of Students |
| --- | --- | --- |
| BS Nursing (4 Year Degree) | 2 | 28 |
Mission
To provide quality Nursing education comparable to international standards to its students in accordance with the actual needs of the society both in Pakistan and in the neighboring world, inculcating in them a sense of moral and social responsibility.
Objectives
To provide students with a comprehensive education and training.
To develop a sense of professional responsibility and accountability in meeting the health care needs of the society.
To foster the ability to function professionally in health care settings such as hospitals, clinics, community centers, rehabilitation centers and special care units.
To enhance the community oriented teaching and learning in order to achieve better understanding of community health problems.
Programs Offered at BCON
BSN Degree Program:
BCON also offers a 4 year Bachelor of Science in Nursing (BSN) Degree program. Successful completion of this program leads to the eligibility for license as Registered Nurse and the award of a Baccalaureate degree. * PNC approval has been sought.
BSN Degree Program:
Intermediate Science or equivalent examination.
Both males and females can apply.
Admission will be finalized on the basis of an Enterance Test and an interview with parents / gardians / Spouse.
Teaching / Learning Strategies
The methods of instruction at BCON are based on the philosophies of self directed and Problem Based Learning. Some of the varied strategies include :
Lectures
Individual, pair & group presentations
Tutorials
Workshops/Seminars
Group discussions
Individual, pair & group assignments
Pre & post conferences
Community exposures
Mini projects / research
Laboratory works
Field visits
Hands-on skills practice
Clinically supervised patient care
LIBRARY:
An audio-visual library is available within the Fahmi Library. Besides the main library, there is a separate library at BCON.
SKILLS LAB:
The skills lab at BCON provides an opportunity for students to do hands-on practice before performing skills in real situation.
COMPUTER LAB: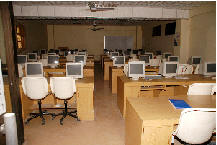 Keeping in view the global advancement in science and technology and its integration in the field of Nursing, Computer Application has been made a mandatory course of studies throughout the nursing degree programs. Acknowledging the fact, a computer lab is established within the university.
SCIENCE LAB:
Students can perform their lab works/practicals of Microbiology, Anatomy, Physiology, Biochemistry and others in their respective laboratories.
CAFETERIA:
Cafeterias within the campus provide snacks, meals and beverages to students and faculty at reasonable rates.
FEMALE HOSTEL
Besides the university campus hostel, BMU also has female hostel facilities at various locations within the city where hostelites are provided with transportation, security, meals and other necessities.
TRANSPORT
As BMU is located at a distance from the main city of Karachi, it provides pick and drop service to all the faculty, staff and students on a regular basis.
CAREER OPPORTUNITIES
Graduates can expect an increase in professional status and prospects in their chosen career path through the development and refinement of their knowledge and skills as clinical nurse teacher, nurse educator, nurse manager etc. In addition, this degree will prepare graduates for undertaking graduate and post-graduate studies.
EXTRA CARRICULAR ACTIVITIES
Apart from educational programs, students of BCON also enjoy various activities which further enhance their professional, social, spiritual and physical well- being.
SPORTS WEEK:
Sports week is celebrated in which students participate in different games organized by the university.
LAMP LIGHTING CEREMONY
Lamp lighting is of great importance for all those who start their Nursing journey. This is the occasion in which nursing students take oath to serve the humanity. Lamp lighting in collaboration with Baqai School of Nursing (BSON) is celebrated at the university with great enthusiasm.
INTERNATIONAL NURSES DAY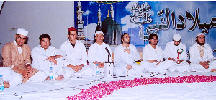 To grow the Nursing image higher up in the country and to spread awareness regarding the importance of nursing profession, BCON celebrates IND in collaboration with BSON.
EID MILAD -UL- NABI
A Mehfil-e-Milad is organized every year. On this occasion students recite Naat and highlight the teachings of The Holy Prophet Muhammad (P.B.U.H).
PICNIC AND PARTY
Social committee of the BCON also organizes picnic and party for its students & faculty.
Phone: 92-21-34410293-298 & 34410427-430,
Fax: 92-21- 34410317, 34410439
Email: admissioncell@baqai.edu.pk
Email: bmu.collegeofnursing@baqai.edu.pk
FACULTY
Faculty of Nursing
SHAMIM CHANDANI
Director Nursing





GOHAR ALI
Assistant Director





FATIMA
Assistant Professor





ZIA SABZWARI
English Lecturer





DEVI DAS
Nurisng Instructor





FOUZIA
Nursing Instructor





GHAZALA KHALIQUE
Nursing Instructor